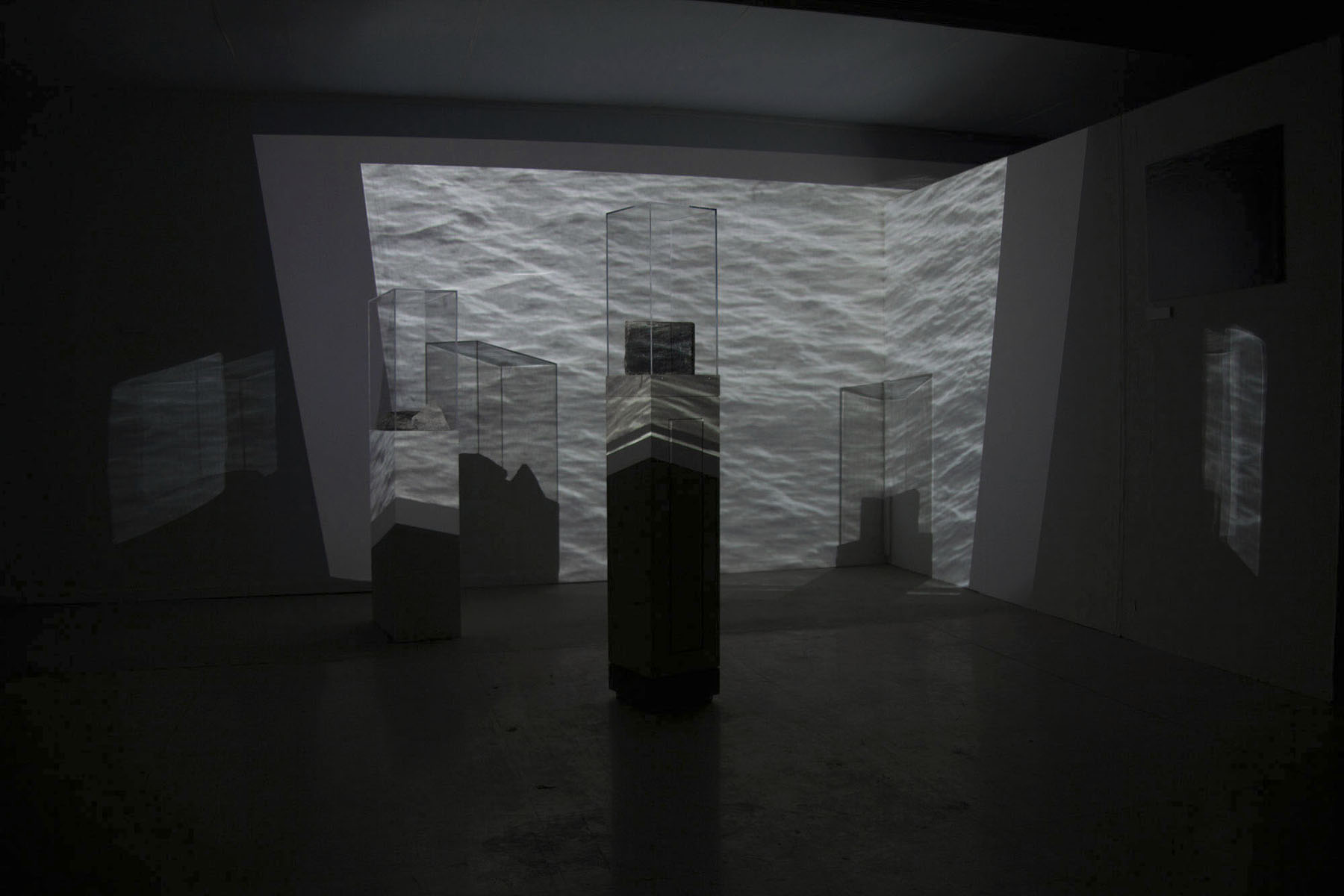 the notion of vast geologic time
As a multimedia artist with a background in natural history preservation, I am continually investigating the space where art and science can be crossed. Through lens-based technology I construct elaborate histories of future past landscapes inspired by the notion of vast geologic time. These histories contemplate our situation to the last environmental frontier, and human curiosity to seek territory beyond this planet into the cosmic unknown. I utilize analogue and digital photography, film, video, sound, micro-imaging, alternative darkroom processes, and scientific tools to examine the shifting boundary between fact or fiction. I move between the field to capture image, sound, and research, and studio where these fragments are developed into projects. The camera lens becomes a mediator between the body and external field of vision, as technology mimics the mechanical act of looking up close and far away. The apparatus is able to take on the perspective of the universal witness navigating through an other earth.
Rachel Guardiola is an interdisciplinary artist with a background in natural history preservation. Her practice investigates the intersection of art, science, and human curiosity to seek the unknown through lens based technology. Rachel has lived and exhibited internationally in the U.S., France, Italy, Australia, and Senegal. She has been an artist in residence at Atelier de Visu and the Vermont Studio Center. Rachel was a selected artist for Light City Baltimore 2016. Her work has been included in Artscape 2015, Nature in the Dark II, and Re:Cinema Persistence of the Cinematic in Contemporary Practice projects.
Rachel received a MFA from the Maryland Institute College of Art, Mount Royal program in 2015 and BFA from the Rhode Island School of Design in 2007. She will be participating in the 2016 HEIMA artist residency in Seyðisfjörður, East Iceland and Art & Science Expedition with the Arctic Circle. She has been recently awarded a Hamiltonian Artist Fellowship.